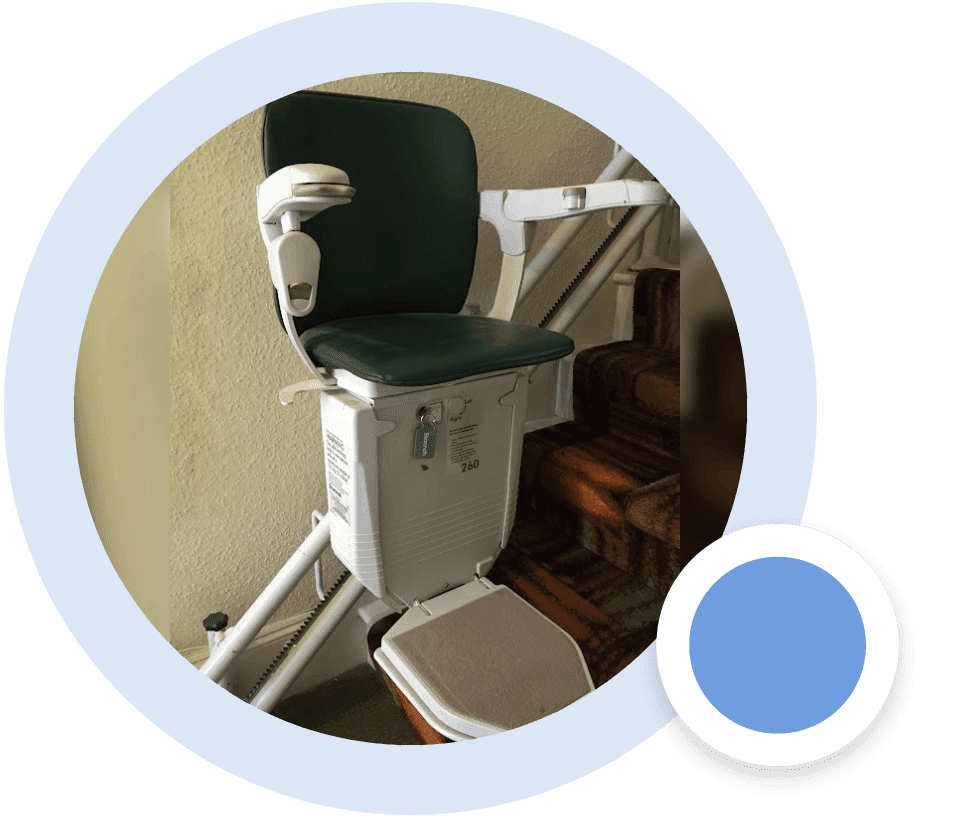 Home Renovations
Suited to Your Specific Needs
At Accessible Homes, our vision is to allow Americans to enjoy home life – at home. We deal exclusively in making homes senior and handicap-friendly. Our professional staff has years of experience in construction and healthcare as well as codes and compliance.
We can help you with implementing creative solutions that will let you enjoy living at home – safely – for much less than you imagined. Accessible Homes will identify the products and renovations that are ideally suited to your specific needs.
A stair lift is a simple solution for those experiencing difficulties ascending or descending a flight of stairs. We will send an experienced professional to your home to measure the dimensions of the stairway. We can install a straight stair glide or one with custom turns. The stair lift can be installed indoors or outdoors.
Installation doesn't take very long; in fact, your stair glide will be up and running in a matter of hours. Our stair lifts are quiet, safe, and reliable. We make it possible for you and your loved ones to live a comfortable life indoors. We also offer used Stair Lifts for great prices. The luxury of a comfortable home is just one phone call away!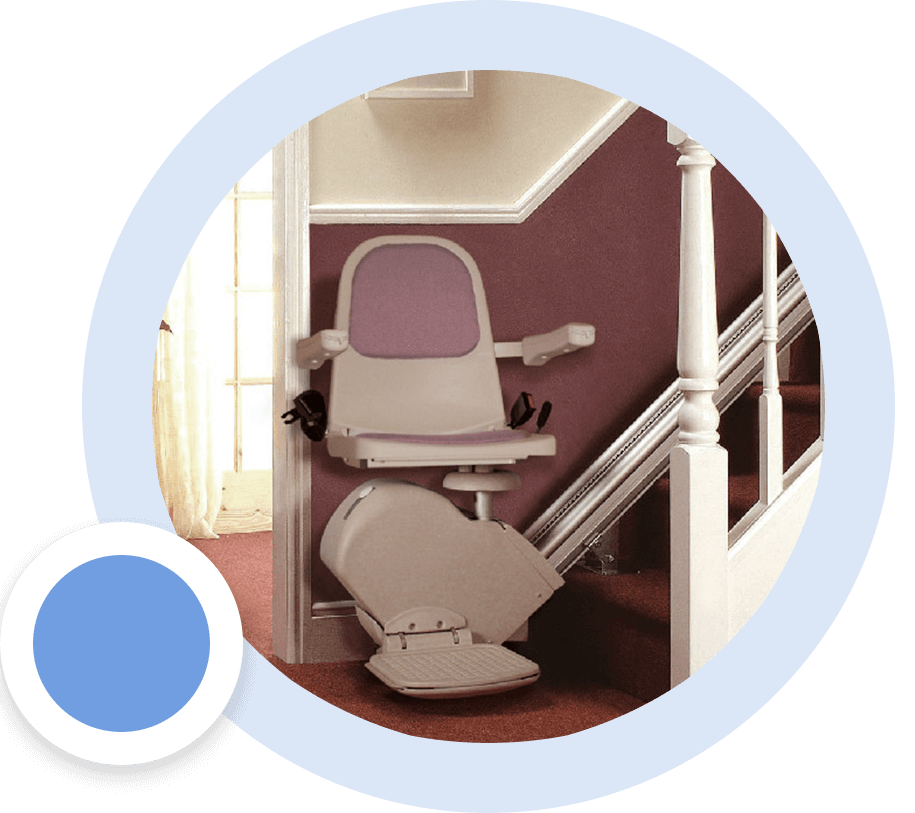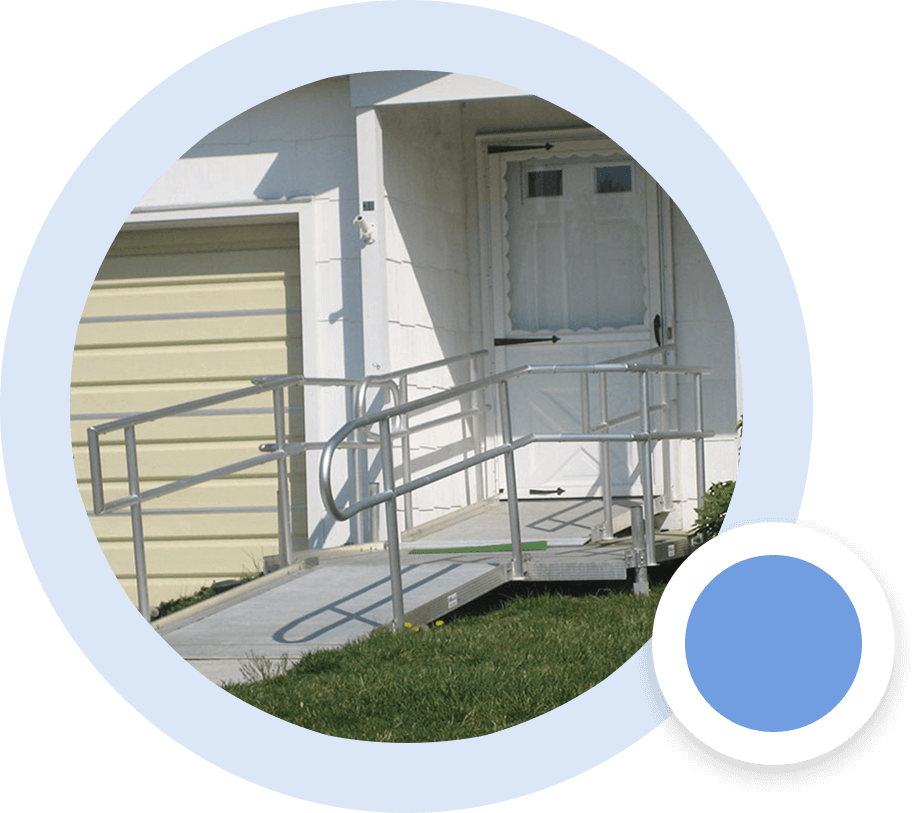 Accessible Homes will go the extra mile to ensure safe, practical, and accessible entry and exit points for our wheelchair-bound clients. Ramp options differ from wood to aluminum, modular to custom-made; the possibilities are endless. Proper permits and drawings are obtained for our wooden ramps. The wood is treated to prevent splintering, rotting, and termite infestation.
Our aluminum ramps are made of durable extruded aluminum and can be custom-made to fit any configuration. Innovative solutions are offered for your specific home layouts. Every problem has a solution, even those hard to maneuver places. Our workers are experienced ramp installers and do the job efficiently and courteously. We also offer ramp removal services and provide storage options.
Portable Wheelchair Ramps
And Metal Ramps
Portable ramps are the perfect solution for a 1 or 2 step entryway or any other area in the home that is raised or dropped down. We commonly install these small ramps in and around porches, garages, ranch-style homes, and raised living areas. Portable ramps, also known as suitcase ramps, fold up easily for storage and travel.
In addition, you can effortlessly move the ramp from one area of your home to another. These ramps are affordable and serve as a simple solution for low-rise obstacles. We only employ experienced ramp installers to ensure that you get nothing short of top-notch service. Accessible Homes will come to your home to take measurements and install the ramps at no additional charge!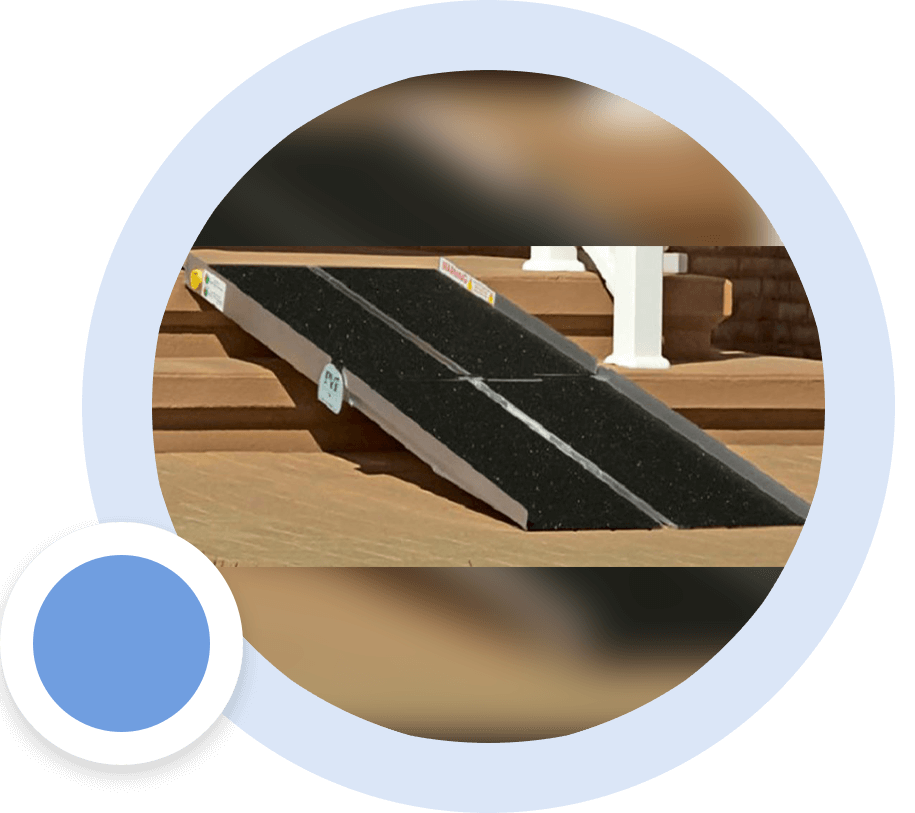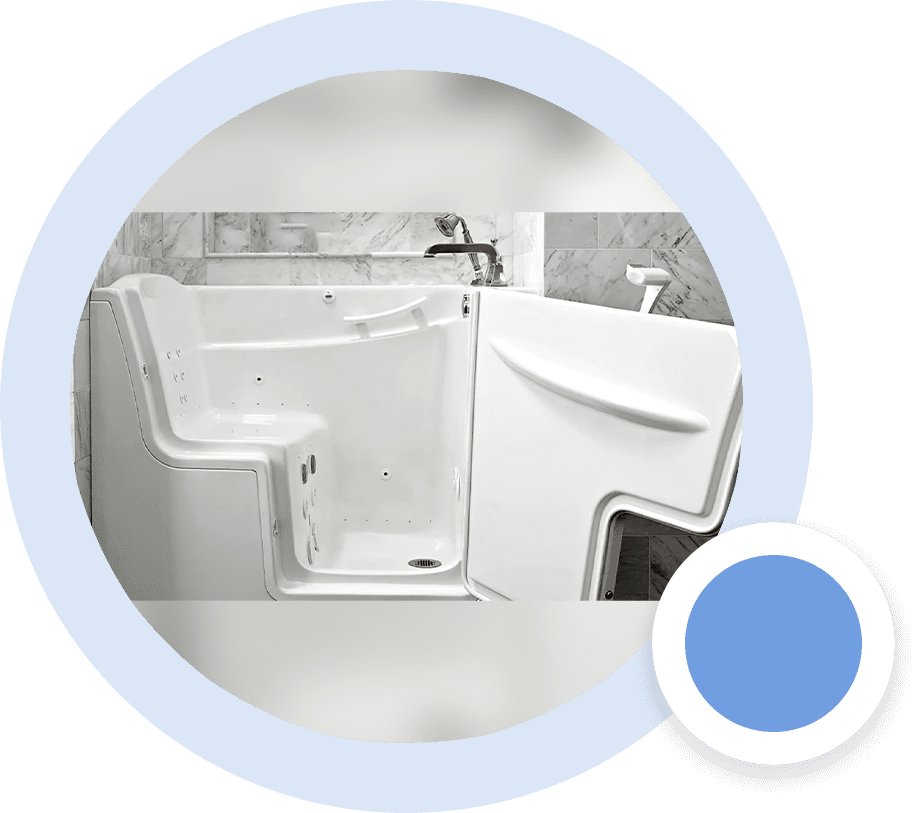 Accessible Showers &
Accessible Tubs
Handicapped patients or those with limited mobility in their legs will greatly benefit from having a barrier-free shower. Accessible Homes will convert your bathtub into a barrier-free shower or shower stall. Once the installation is complete, your bathroom is re-tiled and painted for a fresh new look. The safety and convenience of a barrier-free shower cannot be overstated.
Our beautifully remodeled handicap-accessible bathrooms bring independent living to a whole new level. It allows the elderly or disabled to bathe and care for themselves in a dignified manner.
Wheelchair And Vertical
Platform Lifts
Accessible Homes will install a vertical platform lift to accommodate the wheelchair, patient, and/or assistant. The lift can be installed indoors or outdoors. The vertical platform lift (or VPL) is weatherproof and durable. The rise of a VPL has a lifting height of up to 12 feet and a weight capacity of 750 lb. The wheelchair lift allows for smooth and safe access from a porch, front, or side door.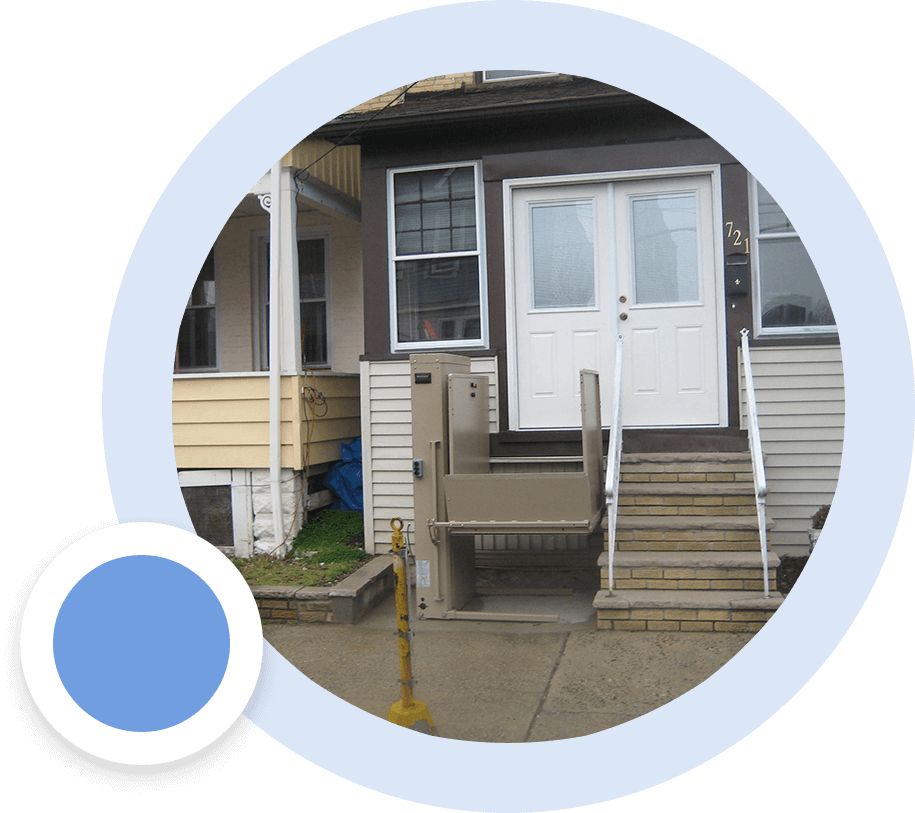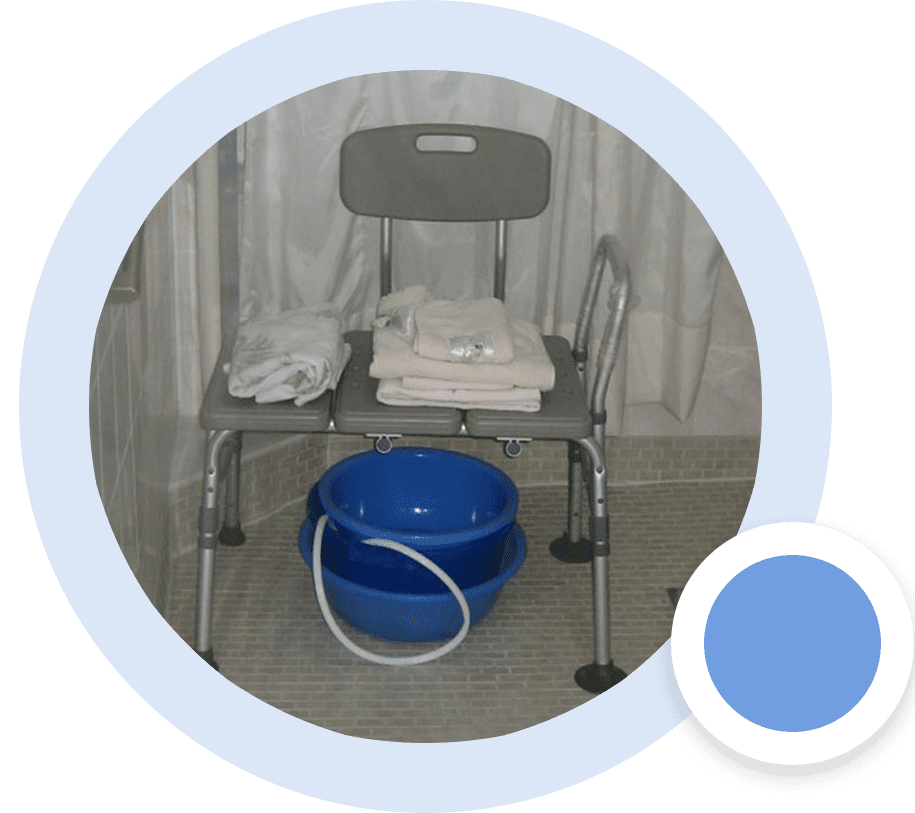 If you're having trouble with your standard toilet, an ADA-compliant comfort height toilet is the solution for you. It's amazing how just a few inches can make such a big difference. The 17'' height toilet is a good choice for those with poor balance. We can order standard or custom colors depending on your existing design and personal preferences.
Grab rails are usually the first thing to be installed when adding safety features to a home. The rails offer peace of mind knowing that there is a place to hold onto in case of a fall. Grab rails come in a multitude of sizes, finishes, and colors. They can be installed almost anywhere in the home, even on tiled walls. The grab bars are securely installed using specialized brackets and screws. As they say, the best offense is a good defense. Don't wait; install a grab bar right now to protect yourself from falls!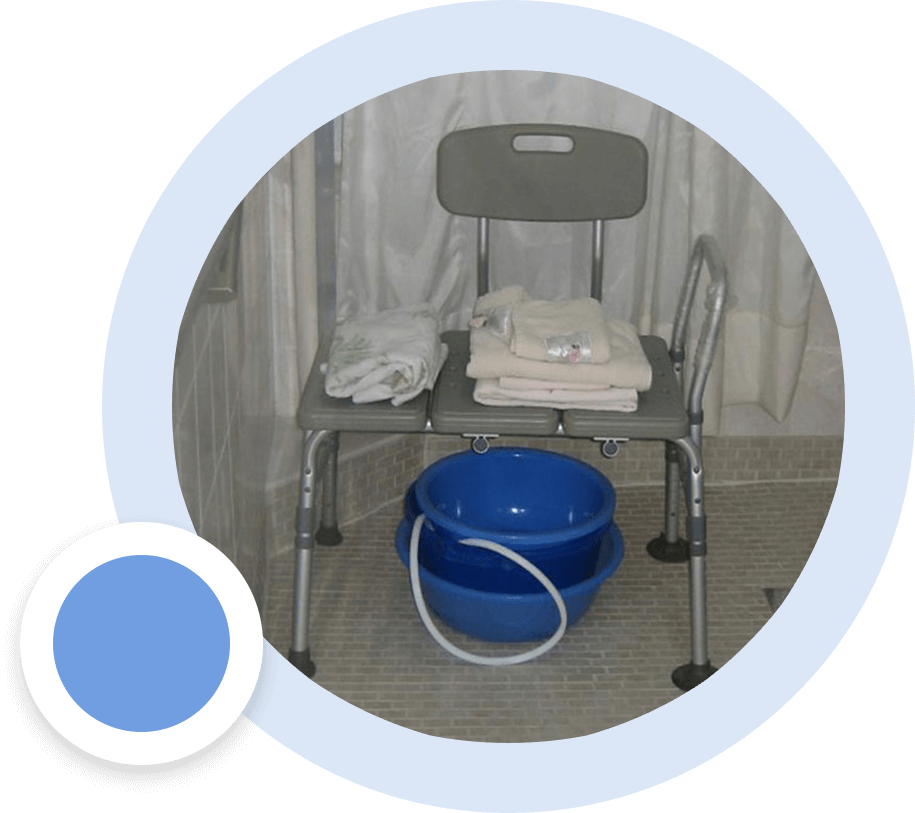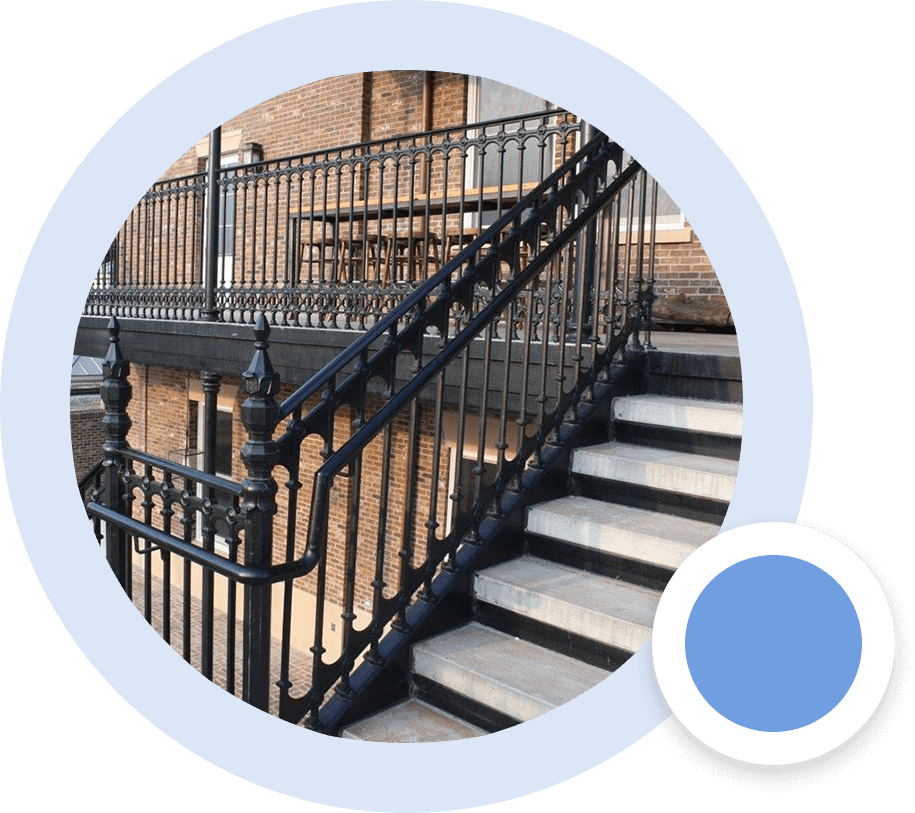 Railings – Indoor
And Outdoor
Indoor railings or outdoor railings can be installed with various design options. Our railings come in wood, aluminum, or wrought iron and are custom made to fit any length or height. Railings are installed alongside the stairs and can assist you when you ascend or descend your staircase. We specialize in removing unsafe banisters and replacing them with stable railings.